Green Energy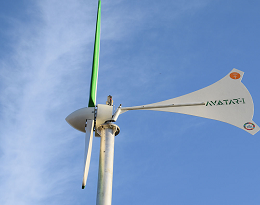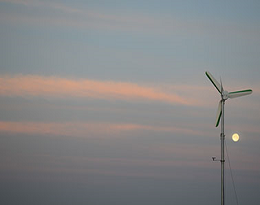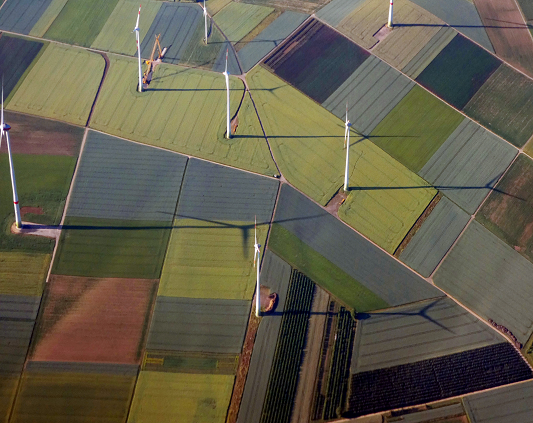 AVATAR Wind Turbines
Top Notch Technology
Super efficient Axial Flux Turbine: Multi-Phase, Multi-Voltage and Brush-Less.
Clean Renewable Energy:Daily output of 5 kWh at mean wind speeds of 5.5 m/s.
Direct Drive and Gear-less:Zero Gear related wear and tear troubles or oil changes
Breeze to Cyclone:Starting speed of just 1.4 m/s breeze.Survival speed of 60 m/s (134 mph or 216 km/hr) of cyclonic winds.
Noiseless: Less than 10% of the sound of the wind itself.
RPM control for longer bearing life and safe rooftop installation.
Automatically faces any wind direction.
Power Generation: Day & Night, Rain & Shine, Summer & Winter.
Efficiency in Space Utilisation – Only 1/3rd space required compared to Solar panels and can work Hybrid with Solar.
Bird-friendly: Day time visibility paint on blades.Night time glow in the dark ring.
Features
Rated power 1KVA/3KVA/5KVA.
Rated voltage 24V/48V/230V
Start-up wind speed 1.4m/s
Survival wind speed 60m/s
Climatic Resistance Harsh Marine,
Snow & Desert areas
Our Goal
At Avant Garde Innovations™, our goal is to eliminate energy poverty, reduce dependence on struggling state power grids and create energy self sufficiency for all the needy ones through Distributed, Localised and Affordable Renewable Energy.
In doing so, we believe we can collectively usher in our world a cleaner environment, new economic prosperity and social change.
Our first offering is a highly affordable Small Wind Turbine named "AVATAR™ – I" suitable for Residential, Commercial, Agricultural, Rural Electrification etc.
Our Installations
AVATAR™ Small Wind Turbines are installed by clients in all three sectors of B2G, B2B and B2C for commercial, residential and farm installations. Some of our valuable clients are as below:-
B2G
(Busines to Government)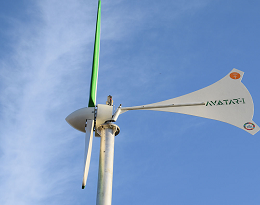 Indian Navy
Naval Base,Kochi,Kerala.
B2B
(Busines to Business)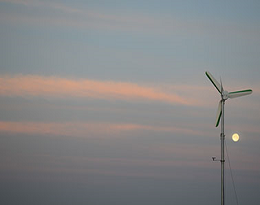 Unilever
HUL,Dapada,Near Maharashtra.
B2C
(Busines to Consumer)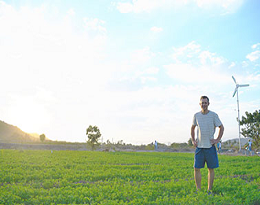 Lemon Farm House
Sanosara,Kutch,Gujarat.
Small Wind Turbine Avatar
Strength, reliability and functionality. Generates energy both day and night, rain or shine, unlike Solar.Low maintenance, reliable and clean renewable energy with 2 yrs warranty and 20 years lifetime.Can be installed in a short time within a small area footprint on ground or rooftop in less than 30% space required compared to Solar.